Classes and Workshops
New Journaling Series with Barbara Stahura: "I'm Not There—Yet: Writing Through Life's Transitions"
Saturdays, April 21 & 28, and May 5 & 12
9 – 11 am
Changes and transitions occur throughout every life. Some we choose, some are imposed upon us. Some we believe to be positive, some negative; some bring joy, others pain. Some are even "non-event transitions," as when a cherished dream fails to happen. Creating a strategy to guide you through a current transition (or in anticipation of one) does make a difference, by offering you support, sharpening your insights, and helping you make a plan.
In this four-session class, you will learn the three stages all life transitions follow, how to identify which stage you are in–and why that's important, and effective strategies, including proven writing techniques, to deepen your discovery process and guide you through your transitions to many positive new beginnings.
To receive full benefit, commitment is required for all four sessions: $107 for one; $95 each for two registering together.
No journaling experience necessary! Bring your journal (paper or electronic)
Registration is required by April 19. No refunds after that date.
Questions? Contact Contact Geraldine Hartmayer at (812) 480.6296 or Barbara Stahura at (812) 629-6029
Register before April 19: Go to barbarastahura.com
Location: Integrative Wellness and Energy Therapies, LLC , 4911 SR 261, Unit B, Newburgh, IN 47630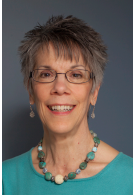 Barbara Stahura, Certified Journal Facilitator, has guided people in harnessing the power of therapeutic journaling for healing and well-being since 2007. She regularly facilitates journaling groups for people with brain injury and for family caregivers, both locally and at conferences around the country.
Her other journaling programs include Story Is Our Medicine and Grateful Heart Journaling. A member of the faculty of the Therapeutic Writing Institute, she is co-author of the acclaimed After Brain Injury: Telling Your Story, the first journaling book for people with brain injury. She lives in Indiana with her husband, a survivor of brain injury. www.barbarastahura.com
_____________
Healing Touch Support Group
The Healing Touch Support Group meets once a month on appointed Tuesdays. Please contact us for more information.
Contact: Geraldine Hartmayer at (812) 480.6296
Location: 4911 SR 261, Unit B, Newburgh, IN 47630
_____________
Class Ideas? What interests you?
We are always on the look out for new techniques and instructors to bring you classes that assist you in finding the place of peace within you, that general sense of well-being. Is there something you'd like to learn about or know an instructor you'd like for us to sponsor? Let us know, we'd love to hear your ideas!